New York Times bestselling authors Becky Albertalli and Aisha Saeed have crafted a resonant, funny, and memorable story about the power of love and resistance.
YES
Jamie Goldberg is cool with volunteering for his local state senate candidate—as long as he's behind the scenes. When it comes to speaking to strangers (or, let's face it, speaking at all to almost anyone), Jamie's a choke artist. There's no way he'd ever knock on doors to ask people for their votes…until he meets Maya.
NO
Maya Rehman's having the worst Ramadan ever. Her best friend is too busy to hang out, her summer trip is canceled, and now her parents are separating. Why her mother thinks the solution to her problems is political canvassing—with some awkward dude she hardly knows—is beyond her.
MAYBE SO
Going door to door isn't exactly glamorous, but maybe it's not the worst thing in the world. After all, the polls are getting closer—and so are Maya and Jamie. Mastering local activism is one thing. Navigating the cross-cultural romance of the century is another thing entirely.
---
Book Review by Nicole Yao:
General thoughts:
I will be honest. I went into this book without any expectations and – I was pleasantly surprised! (I think that's because I never read from these authors before. The fact that most of my bookish friends were surprised to hear). Politically engaging with a vast array of relationships at its core Yes No, Maybe So blew me away with its relevance, realism, and diversity.
We follow Jamie and Maya as their lives fall apart, reconnect, and intertwine by being forced to go canvassing for their local democratic candidate. They both had their individual motivations at first, but as time went by the two found themselves moving towards a common goal: to spread the word about HB. 28 and its racist nature while slowly falling in love with one another. Both these characters were relatable and well rounded – also Jaime will forever have a place in my heart as the cute cinnamon roll HAHA.
I also loved the other characters and the different perspectives they had to offer as well as the way this author duo tackled themes such as racism, politics, family dynamics, cultural differences, and coming of age. All packaged within a cute love story.
Come for the cute rom-com, stay for the relevant political commentary and activism.
In summary:
Pros:
SUPER CUTE FLUFFY ROMANCE.
A good diverse cast of characters that felt like they had lives outside of the plot.
Tackled relevant themes like racism, coming of age, family, friendships, and politics well.
Good commentary on the risks and potential of social media.
Good plot progression.
Accessible writing
Religion and belief systems
(Personal) cons:
The progression of the romance.
Star rating:
I gave this book a solid 4 stars. I would highly recommend to EVERYONE. Old or young, this story has something to offer and is, in my opinion, a great way to introduce people to the conversations about activism, racism, micro-aggressions, and why it's important to talk about them openly in this new decade.
More in-depth thoughts:
What I liked:
Activism:
Aside from the relationships tackled in this story another central theme would be activism, or more accurately the empowerment of the youth through activism. Especially for teens who cannot vote yet. This book sends a clear, optimistic message that YES they can still do something about their current situations. YES, every action counts and there are other ways aside from voting they can help with and I think that's an important message to send out. NO, they don't have to settle for the injustices they see and realize MAYBE it's about time for more people to know about it.
Diverse Characters:
First, before I list the characters here, I wanted to say I liked how diversity was linked to the political plot. From religions to sexuality, this book managed to raise the stakes and really drill down to the reasons why we, as the reader should care about these issues in real life.
Now – let's talk about Jamie and how absolutely relatable he is – ok I can't relate to him being Jewish as, well I am not Jewish (so I can't really speak for the representation accuracy in this book) BUT, I can definitely relate to him being a shy awkward human who's afraid of other humans. I can also relate to the fact that at the beginning of the book he was also ignorant and uninformed about other religions and their practices. There's a saying that goes, "Entitlement is when you ignore issues that do not affect you." I think through Jamie, as well as other side characters, we see that point hit home. It's easy to brush things off if it doesn't affect us but the beauty in this story lies in the fact that we can change and not every situation has to turn into an "us VS them" scenario. As for Maya (again I can't really speak about the representation accuracy as I am not Muslim) I admired her strength and willpower. I appreciated her journey throughout the book as she discovers not all changes are bad ones. Some changes are worth fighting for.
Friendships:
We watch Jamie and Maya's relationship grow throughout the book. But what I loved about it was, it wasn't perfect at first and that very much reflects real life. Even Jamie and Maya's friend groups and family members made these kinds of mistakes. Sometimes, the people we love – family, friends – are the ones who, at first can't understand us. They might give us side comments or unintentionally mistreat us, but that's how we grow. This story gives us the positive side of being able to express ourselves and educate people about the issues important to us.
Social media etiquette:
Another character I absolutely loved in this book was Jamie's grandmother, wildly known as "InstaGramm" who has become a social influencer through her Instagram account. She played a big role in helping the campaign by sharing relevant ads and locations through her platform. This raised questions about "When is it ok to share things on social media?" and "is it justified to invade one's privacy to gain traction?"
What I did not like:
The romance:
Quickly without giving spoilers, I will just say … I wanted more out of the ending of this book and I did find some scenarios to be a bit over the top at times.
Amazon | Barnes & Noble | Google Play | Book Depository | Libro.FM
---
ABOUT THE AUTHORS
---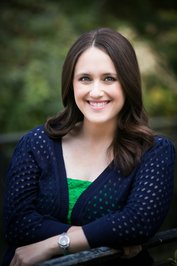 Becky Albertalli is the author of the acclaimed novels Simon vs. the Homo Sapiens Agenda (film: Love, Simon), The Upside of Unrequited, and Leah on the Offbeat. She is also the co-author of What If It's Us with Adam Silvera. A former clinical psychologist who specialized in working with children and teens, Becky lives with her family in Atlanta. You can visit her online at www.beckyalbertalli.com.
add blog
Aisha Saeed is a New York Times bestselling author. She wrote WRITTEN IN THE STARS (Penguin/Nancy Paulsen Books, 2015) which was listed as a best book of 2015 by Bank Street Books and a 2016 YALSA Quick Pick For Reluctant Readers. She is also the author of the middle grade novel AMAL UNBOUND (Penguin/Nancy Paulsen Books, 2018) a Summer 2018 Indie Next Pick, An Amazon Best Book of the Month, has received starred reviews from Publisher's Weekly and Kirkus and is a Global Read Aloud for 2018. She also has a forthcoming picture book BILAL COOKS DAAL (Simon & Schuster/Salaam Reads, 2019). Aisha is also a founding member of the nonprofit We Need Diverse Books™. She has been featured on MTV, the Huffington Post, NBC, and the BBC, and her writings have appeared in publications including the journal ALAN and the Orlando Sentinel.
Aisha is represented by Taylor Martindale at Full Circle Literary Agency and lives in Atlanta, Georgia with her husband and three sons.
---
ABOUT NICOLE YAO
---
Nicole is a combination of well-worn sandals, over-steeped mint tea leaves and sand found in tropical beaches given a breath of life by baked goods and delicious dishes. When she isn't reading she can be found hopping into whatever newly found rabbit hole that catches her fancy. (Be warned she may obsessively talk about said rabbit hole when you cross paths)
Goodreads: https://www.goodreads.com/user/show/87813085-nicole-niibookreader
Instagram: https://www.instagram.com/niibookreader/